Our Sustainability Commitment
The Jeweller That Cares
At Michael Hill, we are on a journey of constant improvement to have a positive impact on the environments and communities we are part of. We are passionate about providing special jewellery to help our customers mark life moments and celebrate love, and we understand that the sustainability of our products and business practices is an important part of the story.
We recognise that the decisions we make today are a commitment to a more sustainable future for our planet, and future generations. We are committed to becoming a more sustainable and ethically responsible business, protecting our ecosystem and contributing to the communities we serve in meaningful ways, for generations to come.
Our sustainability roadmap falls under three core pillars: to Love our Team, Love our Environment and Product, and Love our Communities – as we believe love can change lives.
Love our Communities
We strive to have a consistent and positive impact in the global and local communities we work with, and operate in.
Learn more ›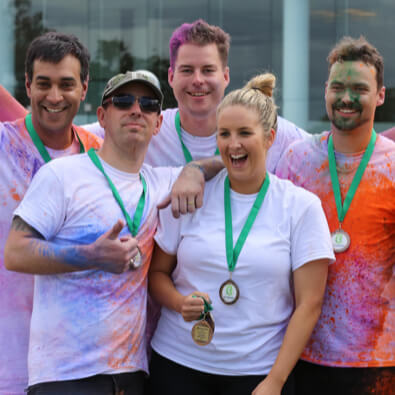 Love our Team
Our priority is to create a diverse and inclusive environment which allows our team to be their authentic selves, and feel their growth is recognised and supported.
Learn more ›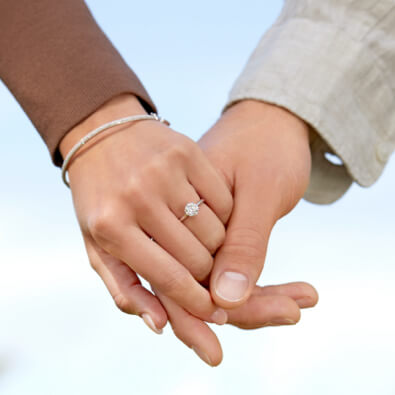 Love our Environment & Product
We are committed to consistently searching for better ways to operate, to benefit and reduce our impact on the environment.
Learn more ›

A United Effort
As we embark on the next phase of our sustainability journey, we are guided by, and aligned with the United Nations (UN) Sustainable Development Goals; 17 global goals adopted by the UN to assist in transforming our world by 2030.
The changes implemented at Michael Hill will contribute positive change towards this important global agenda.
Discover more ›
Proudly Responsible
Michael Hill is a proud, certified member of the Responsible Jewellery Council (RJC); the peak industry organisation established to advance responsible ethical, human rights, social and environmental practices throughout the diamond, gold and platinum group metals jewellery supply chain.
To achieve certified status, RJC members must satisfy a rigorous independent third-party audit that assesses the organisation's business practices and management systems against RJC's Code of Practices standards for environmental, social and governance (ESG) factors, including human rights, responsible production, and anti-money laundering.
The jewellery and watch industry has a larger ambition to contribute to a better, fairer world. When you buy from an RJC certified member, you are choosing a company that is recognised for its ongoing commitment to put people and planet first.
In close consultation with the RJC Code of Practices, we remain committed to providing special jewellery pieces worthy of celebrating love. We continue to explore new materials, innovative processes and the latest technologies that are shaping and evolving the jewellery industry towards a more sustainable and ethically responsible future.
"I would like to congratulate Michael Hill on their certification. We work in an industry of beauty and emotions - connecting hearts and minds. Consumers always expect trust when they buy a piece of jewellery to celebrate a significant moment in their lives. In this era of trust and resilience, now more than ever there is a need for more companies to inspire, take action and commit towards a journey of purpose, and continuous improvement. RJC supports its members in an integrated approach of best management practices to sustainability. We welcome their leadership and commitment towards responsible business practices." - Iris Van der Veken, Executive Director Responsible Jewellery Council.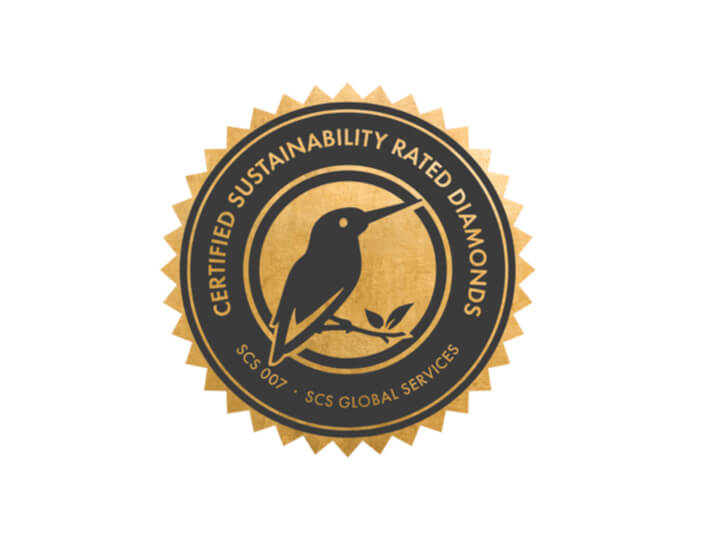 Discover Certified Sustainable Laboratory-Created Diamonds
We are proud to be an accredited retailer of Certified Sustainability Rated Laboratory-Created Diamonds; in accordance with the SCS-007 Jewelry Sustainability Standard Series – Sustainability Rated Diamond from SCS Global Services.
The laboratory-created diamonds available at Michael Hill are certified sustainable, climate neutral, and meet the highest level of ethical and environmental responsibility.